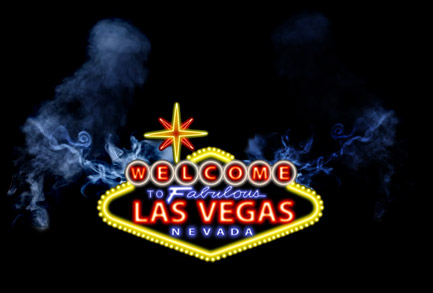 The Entertainment Capital of the World...
Las Vegas knows what it wants, and it knows how to get it. A glittering oasis of pleasure in a barren desert valley, it hosts over 35 million visitors every year. Nearly all of them leave defeated, with less than they brought with them. Most of them will come back for more.
In the suicide capital of the U.S., the Kindred thrive. Who'd notice another tourist disappearance, anyway?
The City of Lights...
The city's bright facade draws all kinds. In 1949, the Camarilla, under the guidance of a Ventrue Prince (Benedic) and a Nosferatu Seneschal (Montrose) claimed praxis over the city and began to cement its power base there. Unfortunately for them, the Giovanni, directed by the Rothstein family, had laid claim to the same territory in the 1930s, and an ongoing conflict of influence has kept the city volatile and unpredictable ever since.
Rumored to be drawn by the city's vice and excess, a den of Setites supposedly lingers somewhere under the sands of the Mojave. Ominous and unknowable beings stalk the mountains. The Sabbat desperately want in, and are biding their time and gathering their strength until they kick in the door. How long will they all stay at bay? And with the Anarch Free State collapsing right on the city's doorstep, how many uncounted refugees are flooding the outskirts?
Sin City.
The shadow of Gehenna is long and looming. In times as dark as these, there's nothing left to do but bet it all on a roll of the dice....
Sin City by Night
http://sincity.my-rpg.com
Now accepting character submissions.